Two New Recruits Join MoynanSmith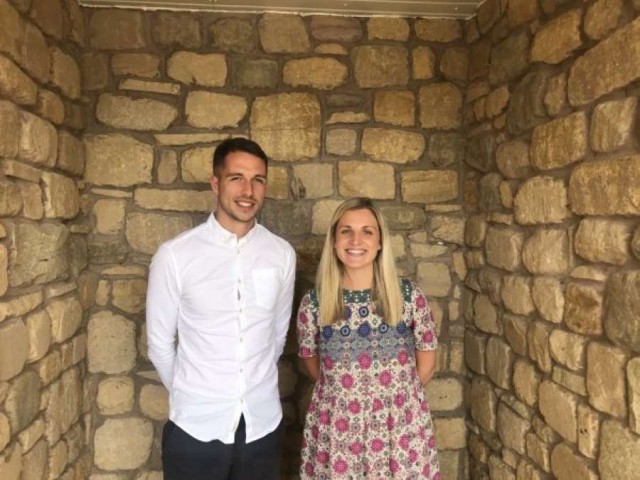 MoynanSmith Chartered Accountants has signed up the duo after another year of growth and says it is already planning to recruit more staff to join the team at its Kingstown offices.
Stacey Donnelly, 34, from Carlisle, joins the team as accounts and payroll assistant after a number of years in industry. Stacey is married to Aaron and has two children, Ava and Joe. Her interests outside of work include socialising with friends and family.
29-year-old chartered accountant, Andrew Storey, also from Carlisle, brings further experience to the team, after 7 years working for Cumbrian accountancy firms. Andrew, who lives with partner Emma enjoys keeping fit, and looking after his horse and dogs.'
Darren Moynan, director and chartered tax adviser at the firm said:
"We've continued to grow as more people respond to our pro-active approach to supporting clients. So, to continue with our level of service we really needed Andrew and Stacey to join our team. We are currently still looking for new staff to join the team as expansion looks set to continue."
"We are delighted to welcome Andrew and Stacey to the team. Not only do Andrew and Stacey bring experience to our team that will benefit our clients, their personalities and attitude are exactly what we were looking for when adding to our team."
Fellow director, chartered accountant and chartered tax adviser, Jamie Smith said "the firm prides itself in helping local people and businesses minimise their tax liabilities and maximise their cash flows. Our pro-active approach has resulted in real benefits for our clients".
MoynanSmith Accountants are a firm of Chartered Accountants and Chartered Tax Advisers, who specialise in giving pro-active tax advice. If you would like a free initial meeting, contact either Darren Moynan or Jamie Smith on 01228 586790, or arrange a meeting via the contact form.
Comments
No comments made yet. Be the first to submit a comment
By accepting you will be accessing a service provided by a third-party external to https://www.moynansmith.co.uk/